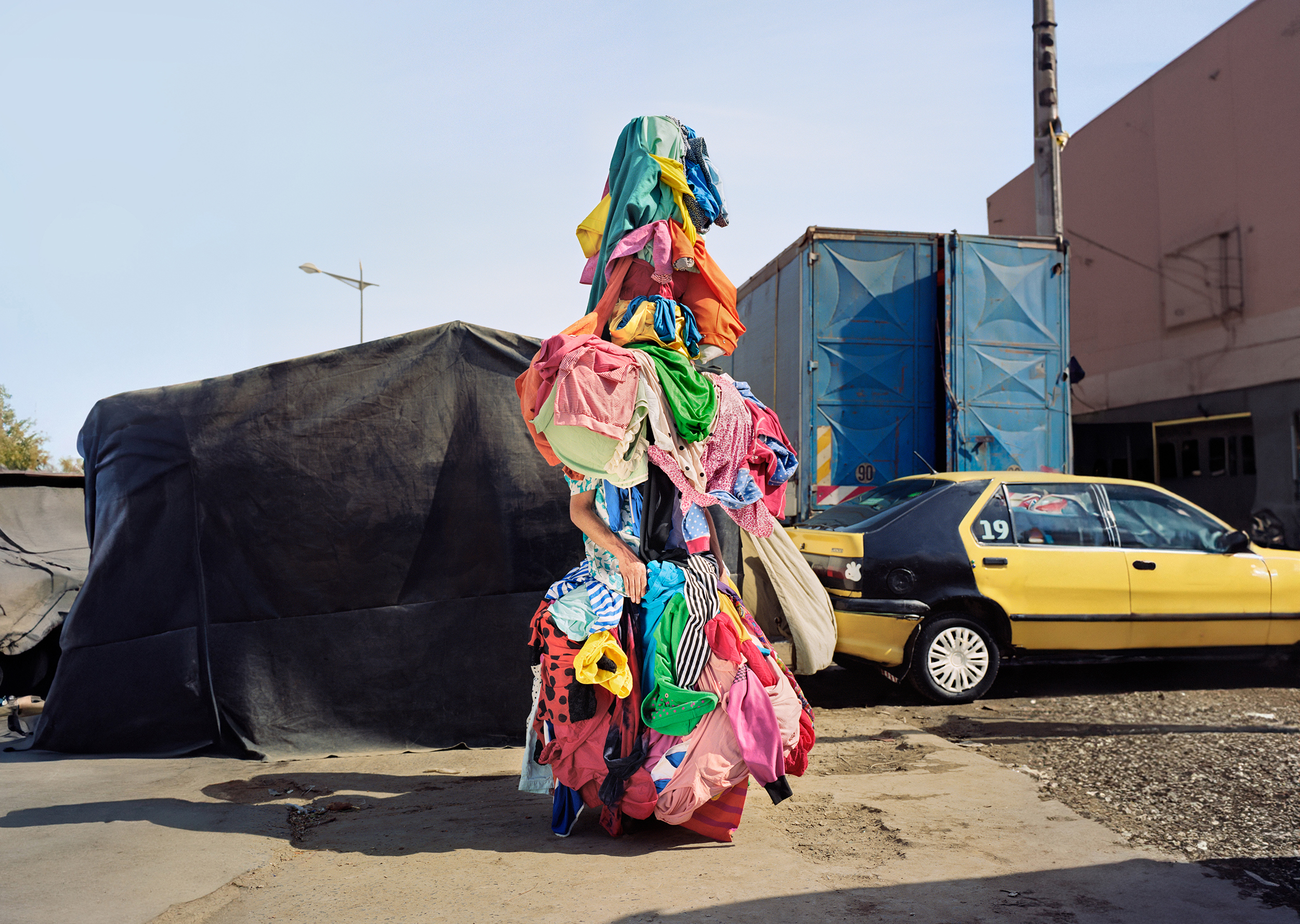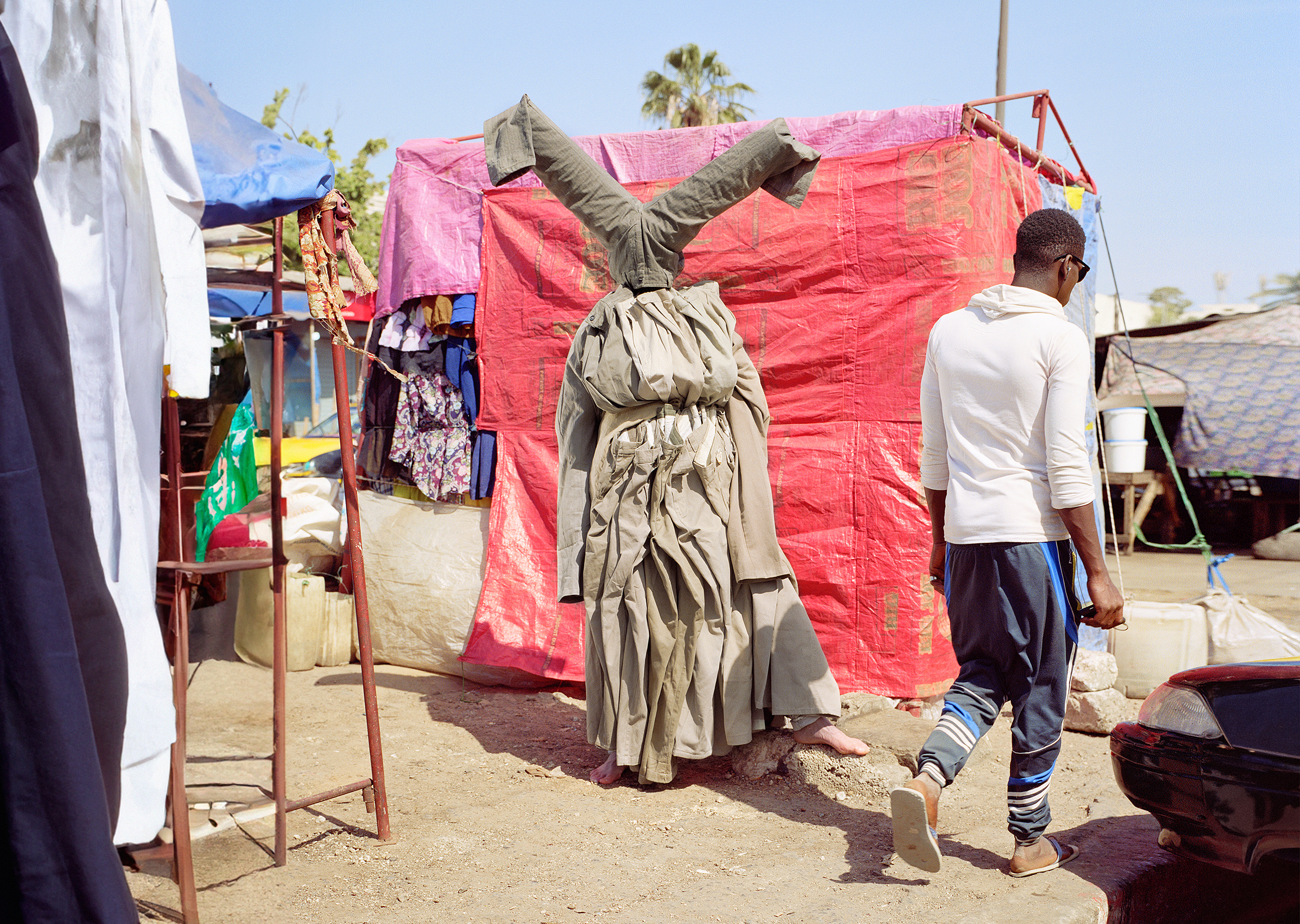 Around 24 billion items of clothing are donated to charity every year: the majority of these are shipped toAfrica. Most are sold in street markets, but forty percent have no market value. These are dumped, burned, or heaped on mountains of landfill. In Ghana, these garments are known as
obroni wawu
: 'Dead White Men's Clothes'.
In this body of work, Hutchison performs the
Dead White Man
. Mobilising his own subject position - a white, male, Western consumer - he becomes the embodiment of this troubling industry. Wearing sculptures made from secondhand clothes sourced in Dakar (Senegal), his caucasian body becomes a spectre of waste colonialism: a monster that is grotesque, dazzling and absurd. In doing so, he performs the morbid logic that hovers around the secondhand clothing trade - presenting it as a kind of zombie imperialism.
Dead White Man
appropriates the forms of a fashion campaign: Its photographic series hijacks the structure and crew of a commercial shoot. Its circulation across billboards and magazines places it alongside the advertising of multinational brands. Through this act of détournement, the project contests the myths that sanitise the secondhand clothing trade - with its reassuring claims to charity, sustainability and reuse. In their place, it sets out to reveal the racist ideology that treats the Global South as a waste management solution.
---
Media : Performance, Video, Sculpture, Billboards, Text, Workshops
Exhibitions : British Textile Biennial
Commissioner : British Textile Biennial, Raw Material Company
Partners : The Or Foundation, National Saturday Club
Credits : Dani Pujalte (Photography), Devin Hentz (Stylist), Aga Wood (Stylist), Coda to Coda (Sound design)
Features : Selvedge , King Kong Magazine, WeMakeMoneyNotArt