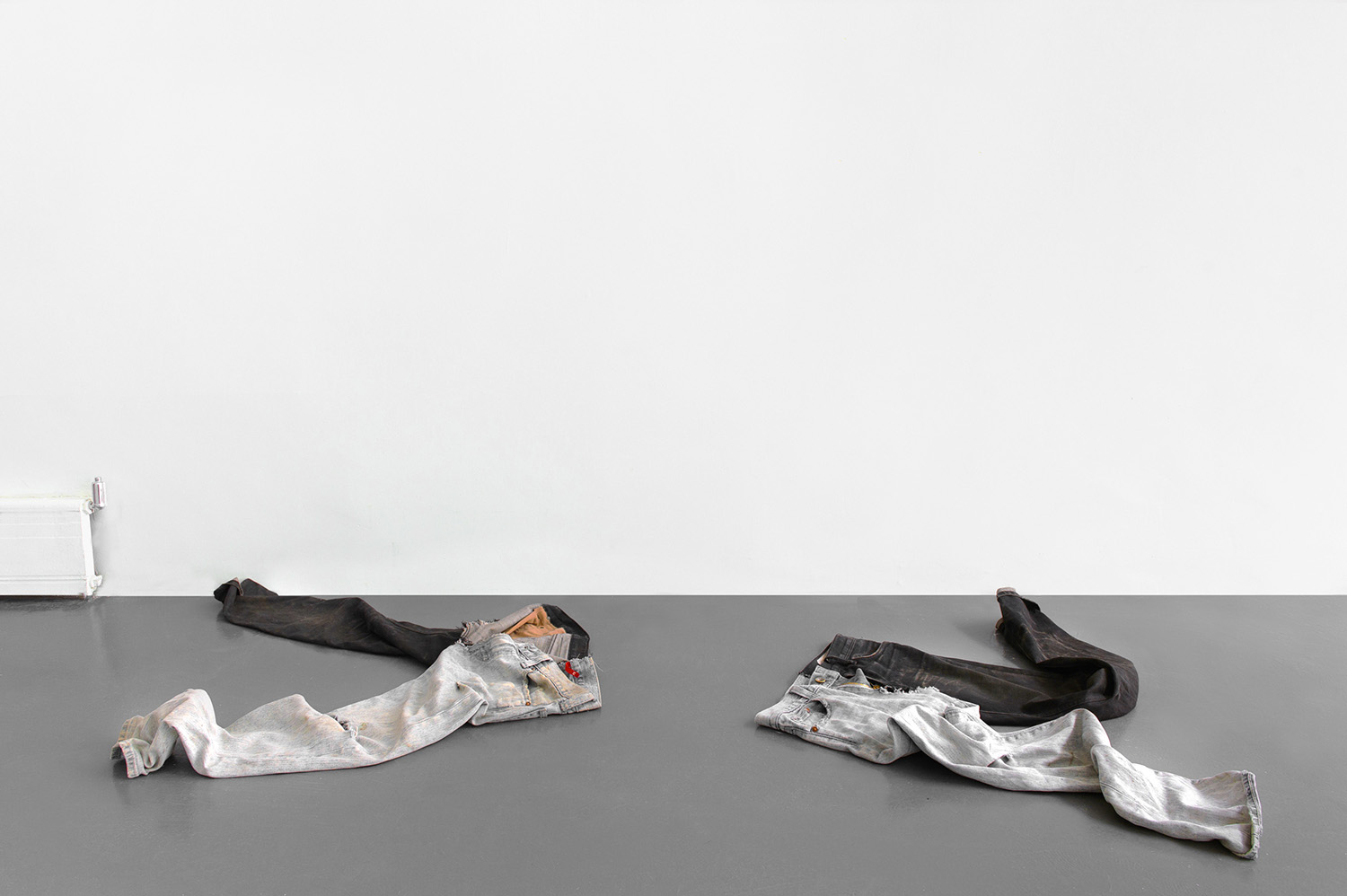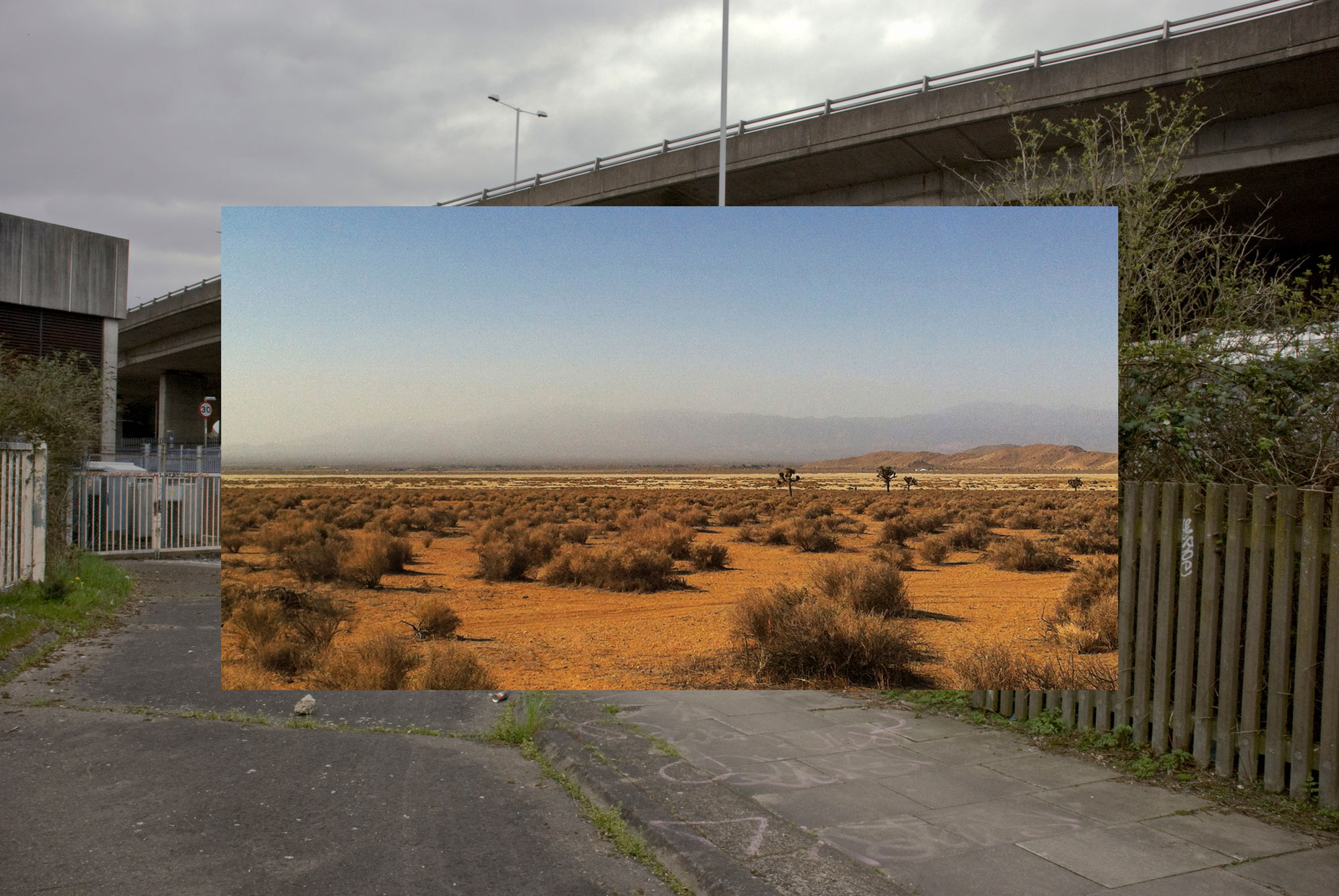 One morning, David Birkin walks 25 miles across the Mojave Desert. At the same time, I leave my East London studio and walked 25 miles towards him. We fail to meet in the middle.
Fifty Miles of Concrete Pavement is a collaboration with David Birkin. For the period of this project, we worked in geographical isolation: one in the US, the other in the UK. Through sculpture, video, sound, text and photography, the exhibition documents the complications of this virtual exchange, and our repeated efforts to meet - both physically and ideologically - and to bridge the ocean between us.
Starting with Eisenhower's 1953 speech The Chance for Peace,* our collaboration soon veered off course, wandering through conversational territories in their effort to find common ground. As such, this new body of work is an attempt at correspondence. It is a monument to the mismatched: a study of conflict from conflicting perspectives, and an exercise in equivalence. It is about proximity and scale, land art and Skype. It's also about friendship.
---
Media : Photography, emails, distorted jeans, two-channel HD video (8.33 mins)
Exhibitions : Amalgamated (NYC) Metamatic (Athens)
Credits : collaboration with
David Birkin